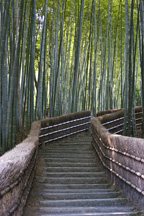 My Laney College students are participating in social media to build writing and reading skills. For many of them, however, this is a significantly new experience, i.e., creating blogs and signing up for Twitter.
What is Social Media and why is it important?
and . . . here are many of their other questions:
Where can and will SM take me?
How did Social Media get so big?
Is it possible to become famous on SM?
What percentage of SM is business?
How much time do/should people spend on SM?
Who started SM?
What makes SM important?
Why are people addicted to SM?
Can SM help better the world?
Is SM safe?
What are the most popular blogs?
Who can read my blog?
Are all SM sites free?
Why has SM become popular?
What is the average age of a person using SM?
What is the main reason for using SM?
How can you detect if someone is insincere?
Today I am conducting an introductory Social Media workshop for a Mass Media & Society course at Laney. I will begin asking them to tell me which of those questions they would most like answered.
Then I will chat and show the slideshow below.
And, finally, I will ask THEM to answer any of those questions . . . and I'll be posting their responses.
Here is the slideshow on
Making Sense of Social Media
NOW . . . FOR THOSE ANSWERS: from the students AND from any of you readers. Please do add your thoughts.
photo credit Howard Blum