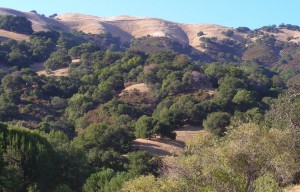 Lots of people considering social media strategies for business and personal reasons [like job seeking] may not fully appreciate the value of blogging.
the TIME
the SKILLS
the COMMITMENT
Is Blogging Worth all That?
Absolutely, according to Dean Guadagni, Social Media Marketing/Director at Inner Architect and source for two of my previous articles — Networking Tips and LinkedIn Profiles.
Dean recently conducted a workshop on the value of blogging for a Group of Marin Professionals. He began with his own experience:
"My own career really took off after I started to blog. It created a platform for me to position myself."
"All consultants should have a blog," Dean advised.
"Blogs are the Hub or Centerpiece of your online presence."
He listed TEN BASIC REASON YOU SHOULD BLOG:

Publishing Platform

Control your Message

Delivery system for your Messages

24/7 Online Network

New Skill Development

Increased Perception through Web 2.0 Sources

Visibility

Reputation Management [your silence allows your critics to win]

Build Google Presence

Research required increases your Expertise

Here is my representation of a diagram Dean offered to represent the BLOG ECOSYSTEM:

Dean also described six common myths that hold people back from blogging:
For help in starting your own blog . . . from scratch, check out my two earlier articles:
How to start a blog – step by step
BONUS: Here are six of the most popular type articles:
How-to's
Top Ten Lists
Case Studies
"Best of" Lists
Interviews
Breaking News
JUST DO IT — and when you have, please send me a link!
FURTHER READING: