LinkedIn is so much more than a "resume repository" advised Dean Guadagni and Susan Hanshaw in a presentation to Marin Professionals.
The two social media marketing strategists outlined a host of ways that online networking on this Web platform can play a significant role in your professional life.
One tip sent me home to update my profile . . .
But, first, three facts for you:
1 – LinkedIn provides a pathway for users to connect with the right people beyond their own network connections.
2 – A large network increases your ability to rank high in searches.
3 – 75% of employers are checking out LinkedIn profiles on prospective employees.
Below is my LinkedIn profile page:

I'll show you what I changed — and how: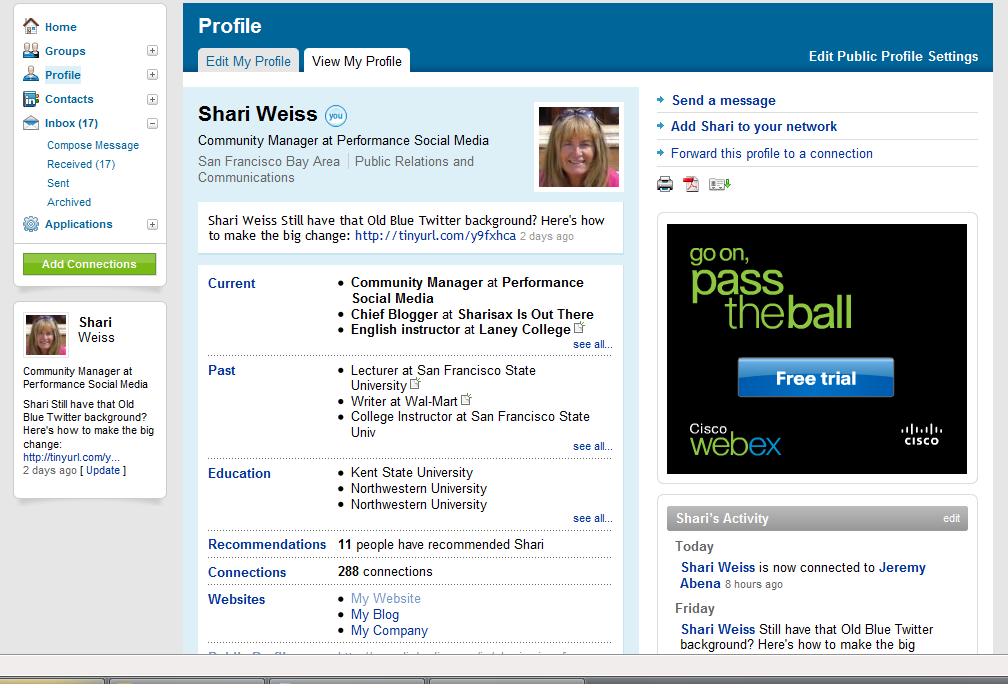 The "change" was on the bottom of the profile page — the SUMMARY portion: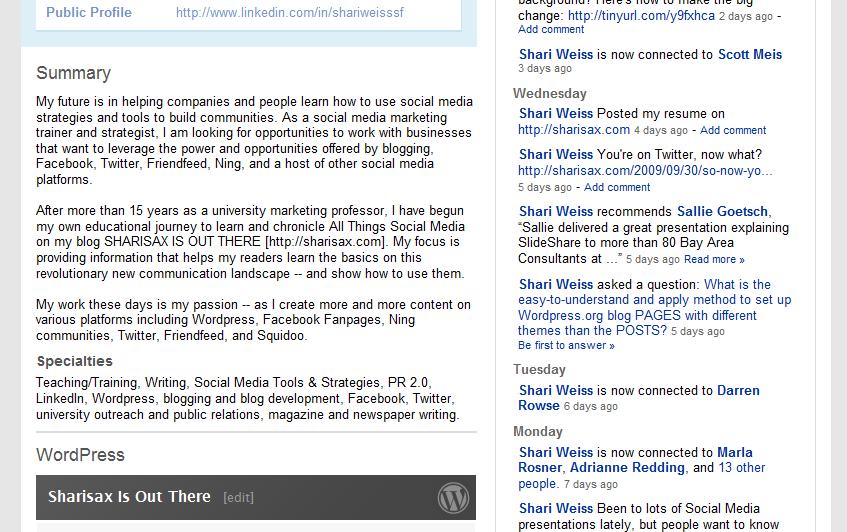 My summary had only been a few key words until Dean & Susan told me what to do:
FIRST PARAGRAPH: Communicate quickly and clearly the type of opportunities you are seeking.
SECOND PARAGRAPH: Highlight 3 or 4 key career accomplishments that demonstrate your qualifications. [Don't use bullet points. Make it a friendly narrative.]
THIRD PARAGRAPH: Answer the question: How are you UNIQUE? How are you DIFFERENT?
Finally, there is the SPECIALTIES section which is hugely important. Here you put the KEY WORDS that employers are looking for when they search the LinkedIn site.
When you draft your own LinkedIn Summary, think about this quote from Susan:
"Consider your career as a tapestry of different threads of activities and jobs that you have had."