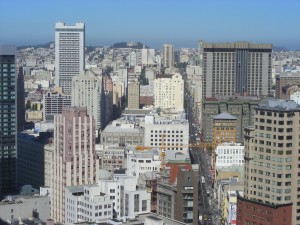 Let's continue chatting about some of the tips from David E. Henderson's "Making News in the Digital Era."   [overview of David's book provided in previous post]

"The practice of influential communications with the media comes from realistic knowledge of what makes appealing news, what is and is not a story identifying the best news outlet to reach your audiences, finding a reporter to develop a story with which you will be pleased. The goal is to reach and engage audiences." [p. 7]
Just what is news anyway?
"News" is more than whatever information an organization or individual wants to share.
In journalism classes, we teach about "newsworthiness," i.e., the elements that make facts into a story: (a) timeliness and (b) local relevance are two helpful elements, but more compelling components would be stories about (c) important topics that affect peoples' lives; (d) well known people; (e) competing sides [as in sports]; and (f) human interest subjects that tug at the heart strings.
David emphasizes two key "newsworthy" points throughout the book: ** Tell stories **Make those stories about how readers will benefit — NOT about how great your company/product/service is.
"If you want to achieve outstanding coverage by the media — whether a daily newspaper, cable news, blog, or online news service — it only makes sense to speak their language and understand what they need." [p. 158]
A primary tenet of information distribution in this new media world is that you "narrowcast" rather than "broadcast." In other words, mass distribution of press releases is a waste of time.
What do you do instead?
First you find out where your audience is, i.e., where do they get their information?
If offline in traditional media, you will need to cultivate personal relationships with the reporters and writers who cover your industry.


If online, you will need to listen & engage with customers/clients/employees on the sites and platforms they prefer AND read & comment on the blogs they read.
David's tips and rules for media interviews

Never guess when you don't know.

Always tell the truth.

Know when to stop talking and just listen.

Strive to communicate three clear messages and use facts and statistics to back them up.

Answer questions that are asked.

Remember that eye contact and how you say things is as important as what you say.

Never say anything you do not want to see in print; media interviews are not conversations.

WHEN ON CAMERA: Look straight into the lens —  and be as natural and friendly as you can be.
"Audiences do not care to hear an organization talk about itself. People only want to know how an organization's products or services benefit them and bring value to their lives." [p. 170 – last page of the book]
FURTHER READING:
Creating messages for the media
Core values to build trust and value