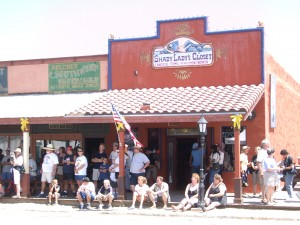 Long ago, business was all about building a better mousetrap and force-feeding it into homes. Long ago, publishing was all about dollars and cents (don't mistakenly read "sense"). Long ago, free speech was easily regulated — and not particularly "free."
Today's technology advances are creating a New Normal, and intelligent folks who want to work and prosper in these revolutionary times must accept and embrace the challenges and opportunities.
How does one do this? How does one keep up with — and even stay ahead of — change.
My online course Social Media for Journalists [beginning today, January 24] will offer a roadmap, i.e., GPS turn-by-turn instructions, to a variety of destinations from a selection of career paths to a better understanding of today's world.
In preparation for the course, I posted a Discussion Topic on a number of LinkedIn groups where online journalists congregate. I asked them what topics, issues, and skills they would emphasize in a course teaching student journalists about social media. Below is a listing of their responses.
My students will be asked to choose one of the responses and write a comment below. I invite all my readers to do the same.
What online journalists say about social media and the future:
The way to revitalize the journalism "industry" is to use the new technology to build community, connections, and most important — solid relationships.

Publishing today is not just about offering something of value; you need to know what people really want and how they want to receive it.

Integration is key: we are losing separate distinctions between journalism, PR, marketing, and advertising.

Journalists are the storytellers and disseminators of news — they connect people to information, and social media is the newest means to accomplish this.

Media outlets are using Foursquare and other local apps to find people at the sites where news is breaking.

Cheap, high speed internet access and social networking has broken up the mass audience into social, economic, geographic, and business "niche" communities.

Search engines, blogs, and social networking have made everyone a publisher.

Twitter and Foursquare have become valuable tools for sourcing and feedback; the impact of instant public feedback in the writing/creative processes of the journalist.

Students will help create knowledge and process.

Journalism and the stuff that looks like it is less reliable and requires more consumer skepticism.

When access to social media both as a contributor and reader is so easy, what value can a journalist bring to the mix?

Posts on social media become news.

Stories can be updated throughout the day on social media sites.

Social media is not a one-way street; you must listen and engage, not just post.

One problem with social media is that it has convinced people that they have superior observation and analytical skills as well as original ideas.

Interacting with people on a one-to-one basis helps grow relationships, spread information, and gather new facts.

Missing from online blogging is the filter between the writer and the public — the copy editor or news editor.

Visual and audio media convey emotion in a way that print never could. In fact, when using multimedia, it may be extremely difficult to separate the emotional content from the informational content.

Traditional news values and techniques are valuable and should be studied. There are some things the internet should never change.

Ideally "old school" and "new school" news sources will challenge each other to do a better job. A competitive news environment benefits all.
Do any of these statements resonate with you? If so, please write a comment telling us which one and why.