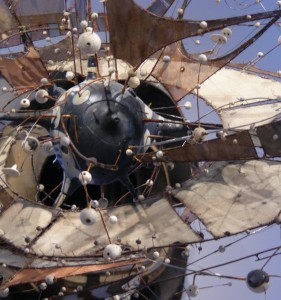 Patrick Schwerdtfeger is a Social Media Phenomenon. He speaks about building online business presence — and WOWS audiences all over the world. I've been fortunate to have reported on two of these presentations: Social Media Victories and How to Win Them, Basic Social Media Strategies.
"Today's professionals understand the internet offers tremendous business opportunities but they lack practical strategies to take action,"

says

Patrick Schwerdtfeger in

Webify Your Business: Internet Marketing Secrets for the Self-Employed
The following Guest Post is one of the chapters from Patrick's fabulous How-To-Do Internet Marketing book. Each chapter, like the one printed below, gives readers the opportunity to take immediate action and see results quickly.
ONLINE BRANDING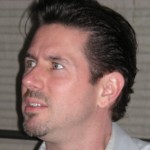 Guest Post by Patrick Schwerdtfeger [from his book Webify Your Business]
Want to be on page #1 of Google?
Stupid question. Of course you do! Turns out, there are some websites that can quickly put your company right on the first page for searches in your local community, even if you don't have a website! They include Yelp, CitySearch, Yahoo Local, MerchantCircle, and Google Local among others.
Niche directories that cater to specific verticals [like your industry or even your geographic location] can do an amazing job getting your name in front of qualified prospects, but they are less likely to show up on the front page of Google.
Yahoo Local, CitySearch, and Yelf are different. They don't necessarily attract hordes of Internet users who are looking only for your particular service. On the contrary, they offer listings on a wide variety of topics, but they're such huge platforms that they tend to rank high on the search engines.
Here's the strategy: Visit all these websites and sign up for an account. By doing so, you're simply registering your existence in their database. Then, once your account is created, get some of your past clients to write reviews of your business on those platforms.
The best example is Yelp because they are specifically designed to capture reviews from the public. It's very easy to create an account and start accumulating reviews. Once you have a few (and hopefully they're all glowing), your existence on Yelp will start showing up in Google searches.
A client of mine was frustrated trying to get more clients online. We set up a Yelp account and had three of his past clients write testimonials for him. Now, when people search for his service (which is garbage removal) in his city, those Yelp reviews show up on the first page (while his own website is on page four or five).
In fact, of the 10 listings that come on the first page, he's mentioned in four of them! His listing on Yahoo Local comes up (listing #4) followed by MerchantCircle (listing #5), CitySearch (listing #7) and Yelp (listing #9).
Note that his own website is not listed on the first page, but his company dominates the top search results!
That's the opportunity these websites provide. They're such large platforms that they almost always come up near the top. Some are free. Others charge a fee but the online visibility is well worth the investment.
Yelp deserves a few more comments. While positive reviews are the inevitable goal, you want to be a bit careful about it. Getting reviews from people who aren't already active on Yelp looks suspicious and is sometimes referred to as "gaming" Yelp.
When asking past clients to write reviews for you, ask them if they are already using Yelp. If so, their review will definitely help you. If not, you're better off getting them to write reviews on other platforms like Yahoo Local or MerchantCircle. Leave Yelp to active Yelpers.
All of these websites allow you to leverage their impressive search engine rankings for your own benefit. Don't let that opportunity pass you by.
Most people believe the only way to show up on Google is to have an incredible website that is perfectly optimized for the search engines. That's not true. There are other ways — strategies that are more effective and less expensive than trying to build a huge website all on your own (or hiring someone else to do it).
The easiest way to find all the various platforms is to search for your industry keywords and look at the domain names at the bottom of each listing. By looking at the URL as well as the description text, you can usually identify the platforms that host profiles for other competitors.
To get you started, look for listings with Yelp, CitySearch or Yahoo in the URL. Those will give you a good idea of the usual structure, making it easy to find other websites you can target as well. I recommend doing this every month or so, just to make sure you've taken advantage of all the opportunities available in your industry.
These are simple strategies that only take a few hours to pursue. The best part is that you can easily see what your competition is doing, just by looking at the search results in your field. By consistently targeting all the platforms others are using, you'll quickly populate the internet with positive references of your business and that exposure can bring you the online customers you're looking for.
Another advantage is that these websites get indexed by Google regularly. That means you can start seeing results quickly. I recently created a page on MerchantCircle and found the listing on Google within 30 minutes.
Get started! Done  properly, you can be on the first page of Google in short order.