And social media platforms like LinkedIn offer experts in every field a great forum for sharing their expertise — and for the rest of us to benefit.
Like many people who want to learn "everything," I register for many online webinars. Unfortunately, too many of them experience technical difficulties that detract from their usefulness. When I saw Bret Smith's Discussion Topic on Webinars in our group Social Media Marketing Mavens, I wanted to broadcast his great advice, so asked if he would publish his views in a Guest Post.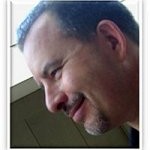 Bret has 20 years' experience in Global Sales, Marketing, Alliances, and  Business Development. He is co-principal of WebAttract, a global leader in informational webinar production and demand generation. During his career, he has established himself as a master of the science and art of audience recruitment as well as solution selling.
Like the Boy Scouts' motto: BE PREPARED
Webinars can go wrong in any number of ways. You are in charge of making things work out. Here are four common problems to prepare for:
1. Missing Presenter: Webinar speakers sometimes confuse the start time's time zone —"Was it EDT, EST, or GMT?"
If the presenter doesn't show up on time, be sure to have his or her emergency contact information on hand so you can call their cell phone or hotel room or have their assistant track them down.
2. Audio Difficulties: The telephone or Internet audio may cut out midway through the webinar. You may lose the presenter, lose the audience, or lose everyone at once. This situation can quickly become overwhelming unless you act quickly and decisively.
a) If only the presenter cuts out, verbally inform the audience what has happened and tell them the presentation will begin again shortly. That gives the speaker time to call in again or call in with a backup phone line.
b) If just the audience cuts out, post a note on the webinar screen with instructions for what the audience needs to do. They may need to exit the webinar room and login again or hang up and dial into the conference call again. Before the presentation resumes, confirm everyone can hear the audio. The easiest way to do this is to have several co-workers be attendees. They can run over to tell you if the audio is working again.
c) If everyone cuts out at once, first post an explanation, then get the presenter's audio back up, and finally make sure the audience's audio is back up, per the instructions above.
3. Presentation Slide Control: The speaker may lose the ability to progress from slide to slide during the webinar.
Sometimes the presenter can log out and log back in to regain access. If not, the presenter should have numbered the slides and have a hard copy nearby. The presenter can then use the hard copy to present from and instruct the facilitator when to move from slide to slide.
4. Doomsday: Webinars depend on many variables: the Internet provider, the telephone provider, the webinar technology, and your computer, to name some. At times these variables collude to get the better of you and you have no choice but to cancel the event.
Don't make yourself wrong for this happening. Just deal with it.
First communicate with the live audience what has happened, what they can expect from you, and how to reach you.
After that, you'll want to email or call every attendee.
Your message should include an apology, information about the rescheduled event, and some kind of compensation for their lost time, like free access to the next webinar or a complimentary e-book or report.
You never want to have these problems but, if you do, be excited: Any failing gives you the opportunity to impress the audience with your client service.
Bret Smith invites everyone to join his own group: WebAttract Thought Leadership Webinars and Webcasts