How many of us can truthfully say:
"I like how life's going"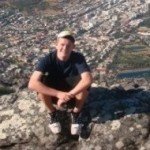 That's what my 19-year-old neighbor James Hartje said to me last time he dropped by to swap Internet stories.
I had just posted my article Three "F's" to Achieve Your 2010 Goals which began with the advice to "Follow a Friend, who is also a role model."
James is definitely a role model: an Arizona State sophomore majoring in Finance, he began a website stocksonwallstreet.net which has proven to be very profitable.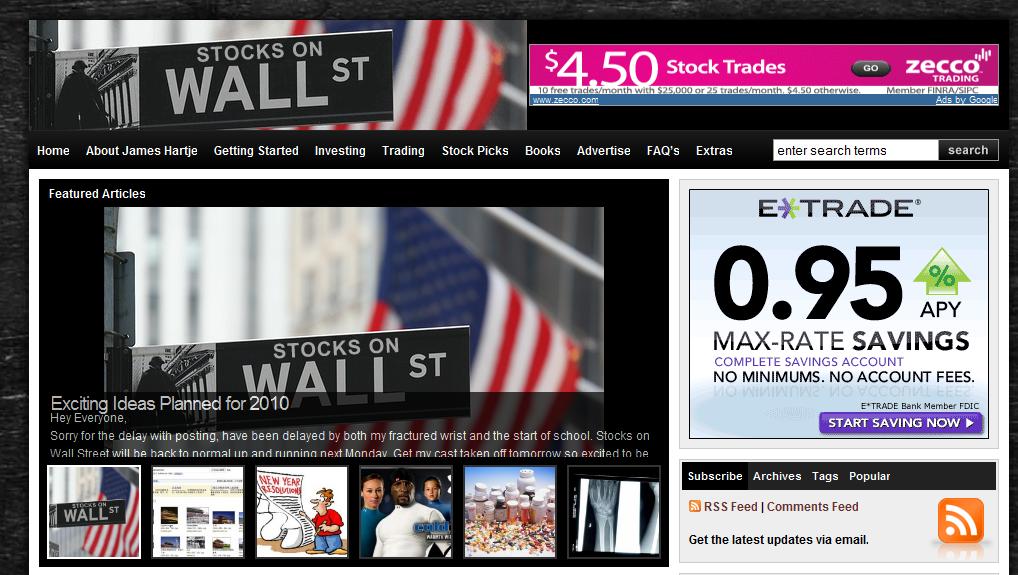 James was 13 when he first stepped onto Wall Street. He'd accumulated some McDonald's stock over the years and decided to cash out. With the help of his parents,  he opened a brokerage account and purchased Google at $250. It wasn't long before James scrapped his dream of working in sports for a career in finance.
"I've been learning this industry step by step with both successes and failures, but it's been my losses — not the winning trades — that have made me the trader I am today."
Arizona State offers a world of opportunities
Along with Finance, James is minoring in Political Science and studying for certificates in Small Business Entrepreneurship and International Business. In spring of 2009, James was selected to participate in the highly competitive Investment Banking Industry Scholars program featured in Business Week.
"My goal is to start my career on Wall Street and later move into both politics and the world of Hedge Funds."
Advice for young investors [and older ones as well]

Get interested early: investing is all about a time game. Each year you delay could cost you millions down the road.

Make sure to read an array of sources, and keep an open mind. Remember investing is a decision in which you have to feel confident. Second guessing yourself only throws up roadblocks.

Assume risk: you are young and at a prime age where you still have time to make up from losses.

Invest smartly by diversifying and considering less risky assets as well.
James answers the nine "2010 planning questions"
A – What do I want to finish?
Finalize Stocks On Wall Street LLC — and finish my sophomore year with good grades
B – What do I want to change?
Need to change some habits: get more exercise like playing more football and basketball — and read more financial books for a better grasp of markets
C – What do I want to refine?
Improve the way I study by focusing better and spending more time at the library
D – What do I want to maintain?
Retain and build the success of my website, maintain my social life, keep up good grades, and continue to live life to the fullest
E – What do I want to stop doing?
Stop procrastinating is Number One. Don't waste time being unproductive. Stop watching junk TV and spending unnecessary time on Facebook
F – What do I want to go back to?
Not really anything to revisit. I like how life's going
G – What can I throw away?
Not exactly "throw away," but I can spend time with the people who will support my activities more than others
H – What have I learned in 2009 that will empower me in 2010?
I always learn from my mistakes, especially trying some things and discovering what works and what doesn't
I – What do I NEED to do?
Stay focused on my ultimate goal to work on Wall Street by graduation
Check out James' site and let me know what you think. AND if you know any SuperKids who are also doing great things online, please feel free to share their stories.