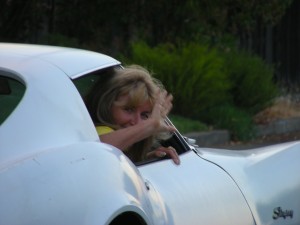 I remember way back when soap opera fans were not held in high esteem by me . . . until I had two babies in diapers and appreciated the company of the characters and their many problems.
Many years later I learned that some well-respected literary types wrote a book about the value of soaps after one of them had spent an extended time in the hospital watching the shows and getting hooked.
Here are 5 tips to take from the soaps
1. Companies advertise on soaps to reach stay-at-home moms, but the actual audience is a whole lot more diverse.
2. The success of soaps is really all about the writing, the conversation, the engagement, and some "I can't believe they said/did that!"
3. If viewers get hooked [and become part of the community], they don't want to miss an episode.
4. The best episodes are "page turners" and fans need to keep up.
5. And the Last Lesson (the primary reason for this post): Viewers will follow the cast from one show to a second one. That's why I tuned into "Bold and the Beautiful" when characters from "Young and the Restless" traveled from Genoa City to Los Angeles.
So I hope my wonderful subscribers — and all my new readers — will join the conversation on my new blog DRIVING MISS SHARI, which I just began to chronicle my adventures of being Vehicle-less in Suburbia.
Hope to see you here: