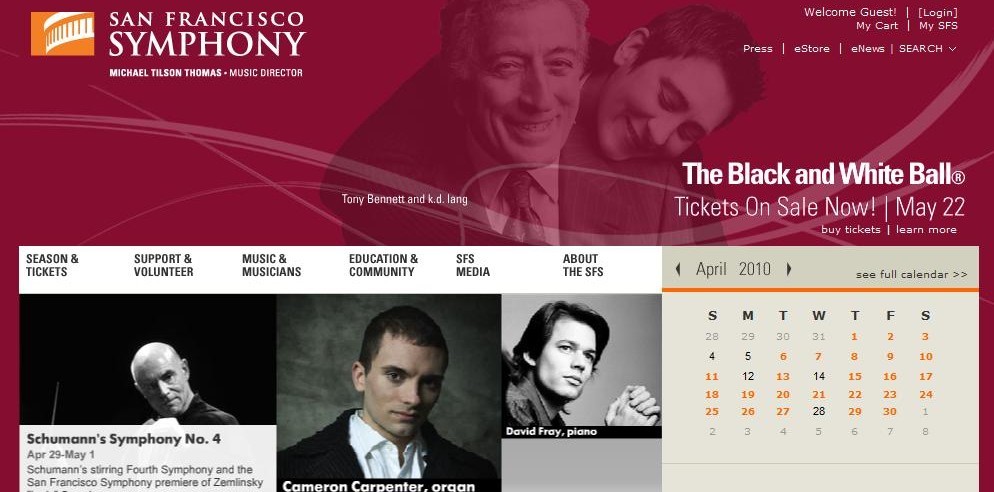 As a university public relations instructor for many years, I have always been excited to compare notes with PR pros in the field. And with the revolutionary changes and "New Rules" for PR and Marketing, I am particularly pleased to meet a pro who "gets it."
And David Landis gets it so well that his 20-year old company Landis Communications Inc. (LCI) recently won the national Bulldog Reporter Award for social media excellence in public relations.
"Our joint social media campaign for the

San Francisco Symphony's national music education program Keeping Score won the bronze award for both of us in the category 'Best Use of Social Media Tools – Business/Consumer.'"
Technology and Globalization are the Big Challenges for PR firms, says David Landis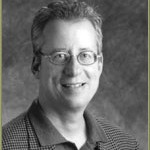 David and I met at Golden Gate University when I spoke about Social Media to an MBA Public Relations course that he and colleague Allan Mann co-teach. Coincidentally, David and I both attended Northwestern University where he started as a piano major. But he found a different "calling" when he got a job in the public relations department of the Ravinia Festival — summer home for the Chicago Symphony.
"What I love about this profession is helping clients grow their businesses and connecting them to influencers who can help make that happen."
I talked with David about how he views the changes in his chosen profession:
Many social media evangelists believe that Public Relations must undergo dramatic changes to comply with the new realities of the marketplace. What is your definition of PR and how do you think the business is changing?
Public relations helps positively connect businesses, brands and organizations with their respective audiences. Public relations hasn't changed – but the methods of that communication have evolved over the years.
Public relations still relies on these three elements:

defining business objectives,

identifying key audiences and messages that will resonate with those audiences,

and then connecting to those audiences via various channels (media, social media, events, influencers and organizational partnerships).
What HAS changed is that with the advent of technology, communication (not public relations) between audiences has evolved.
"It isn't just one-way anymore. It's two-way. . . or more. The interactivity of communication – as well as the ease of sharing that communication via technology — has changed HOW we communicate forever."
What is the role of press releases in today's public relations campaigns. How has this evolved?
Press releases still play a major role in a public relations campaign. They do provide news – but they aren't just "one-way" communication anymore. Previously, press releases helped alert media to news stories that they could then write for their readers or viewers. Nowadays, press releases still do that – but press releases themselves (if properly "optimized" via search engine optimization, links, video, etc.) can help brands connect directly with their consumers.
What are the biggest challenges for PR agencies these days?
Here are two:
One is the sheer pace at which technology is evolving and being able to stay at the forefront. In the communications business, we must be experts at all the new technologies so that we can guide our clients.

Also, I believe globalization is a huge challenge. The world isn't regional anymore. So the days of an independent PR agency surviving in the new world paradigm are slim to none. That is why our agency joined forces with the Public Relations Global Network – so that we could compete with the bigger multi-national PR agencies head-to-head.
What should a company look for in choosing a PR agency?
Most importantly, companies should look for someone who truly understands their business – its challenges and its opportunities – as well as someone with a proven track record. Additionally, it's important to find an agency that is strategic and can provide tangible ROI. That's why we started our program called "Promised Results." If you can't prove your worth in today's economy, why should a client spend money on you?
And I'm still a big believer that personal chemistry is equally important. You want to do business with people you like.
Finally what advice would you offer to today's college students who want to go into PR or marketing
Several pieces of advice:
Become as well-rounded as you can. Don't just take journalism or PR courses, although they're a good start. Make sure you volunteer. Be involved in your community.

Read ALL media: newspapers, online, radio, television.

Engage in social media firsthand.

Get some solid PR experience through an internship.

And most of all: write, write and write. Writing is probably the single most important thing you can do to prepare for a career, not just in PR but in just about anything. Create your own blog, write a newsletter pro-bono for a nonprofit whom you love or just begin to write your own book.
"The best PR professionals in the world are ones who know how to communicate clearly, can write successfully – and are well-rounded and aware of trends and issues worldwide."
If you could give companies a manual entitled HOW TO DO PR THE RIGHT WAY, what rules might you include?
Always tell the truth – and think creatively about every situation.
On a personal note:
Do you have any anecdotes to share about early experiences as a PR guy?
One of my favorites was with the Broadway actress Jean Marsh (from the old series, "Upstairs, Downstairs."  She was in a play we were doing at the Academy Festival Theatre in Chicago.  At the end of it, as a Thank You, she bought me a hand-painted teacup with the inscription, "David, it's such an English play, you simply must drink tea.  Love, Jean."
I've treasured that teacup ever since.
What are the biggest business lessons you've learned during your career?
Be direct and honest
Don't forget it's a business and watch the money
Your people are your best assets
A good idea can come from anywhere
Contracts make for good business relationships.
Landis Communications Inc. (LCI) is a full-service, independent San Francisco-based public relations and social media agency that helps brands, businesses and nonprofits connect with consumers.
LCI's clients include MetLife, San Francisco Symphony, Tiffany & Co., Old Navy, Match.com, California Academy of Sciences, KMD Architects, SFJAZZ, NatureBridge, Lotus Bakeries, Wolfe Video, Save the Redwoods League, CafePress.com, Cold Stone Creamery, Whole Foods Market and more.
LCI is also the San Francisco member agency of Public Relations Global Network, with more than 40 affiliate public relations agencies worldwide.