What Social Media "Myths" would you uncover or debate? [briefly stated]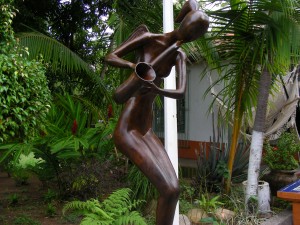 4 Social Media Myths that fooled Marketers
Articles declaring that "email is dead" overlooked data regarding mobile email
Some consumers are more likely to buy if they "like" that brand, but that brand loyalty doesn't necessarily translate to ROI
Don't worry about who quits Twitter — it might not be relevant
MY COMMENT:
Love this article! Well written and researched! The fourth myth particularly resonated with me regarding Social Media's role in limiting "real" interaction/engagement, i.e. keeping us from personally meeting up.




Nothing could be further from the "truth" as I see it. What immediately comes to mind is the superficiality of so many face-to-face conversations where people typically are afraid of revealing much about themselves and their real feelings.




Online, a good number people [who aren't scammers, and other evil-doers] seem to be motivated and enabled to engage honestly and thoughtfully. Then when they do make the opportunity to meetup face-to-face, there is so much to talk about in more depth — human being to human being.
WHAT'S YOUR COMMENT

?