For those of you who "get it" — i.e., understand that Web 2.0 is all about the (a) democratization of publishing, (b) discovery of genius, and (c) creation of Wisdom — you'll appreciate this opportunity to Get Up and Personal with writer Mike Maynard, whose brilliance fills the blog-within-my-blog entitled "Say NO to credit cards . . . and YES to getting rich & famous"

Mike and I are starting to play the "Remember When" game that I learned in my BNI Leadership Training this morning: "I remember when I was such a famous blogger that all my fellow BNI-ers with me in that training session were clamoring to have me write about them."

Mike remembers when: he was finishing his third novel with that marvelous advance because his first two had been such runaway bestsellers!
So here's Mike's post for today — illustrated with some of his recent photos
Reserving time for that all important Window of opportunity
I know, I am supposed to be writing about Farmville. I'm coming to that, but first we should always keep some free time for windows of opportunity; these don't come along often. Mine came along yesterday and so all my free time is going on my Window of opportunity for the foreseeable future so I'll think about joining the BNI after that.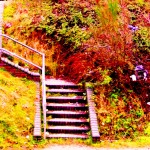 A certain publisher that will remain nameless has an email address that I am not telling anyone about for writers to submit a synopsis and introduction to. This is a Window of opportunity that cannot be missed and is only available for a short time. The publisher is Big League and publishes amongst other things little known books about a kid named Harry Potter.  I now have to get my creative bi-polarised mind into extra creative mode and write something really good. I know it may only seem like an email but work must go into this, psychology, word craft and lots of other stuff. I have to get the heading right, the message, the synopsis and last but not least the signature.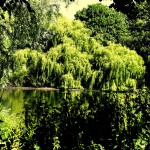 The digital signature will be a clickable graphic, leading to my website or LinkedIn profile. This is a Window of opportunity and must be made the most of. This means getting creative and thinking about the target audience. The target is a junior editor, probably female who if she likes what she reads will reply asking for the manuscript. She will then read the manuscript and recommend it to all her junior colleagues and they also read it. If  they all like it and the junior editor thinks this will help them on her way up to senior editor and eventually to CEO of the publishing house; they ask a senior editor to read it. If it passes this hurdle, I can prepare myself for fame and fortune. A new car and paparazzi following me to the chip shop… This is a Window of opportunity not to be missed. I could be busy for a while…
Farmville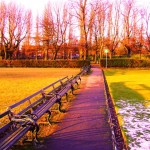 They changed the co-operative farming yesterday and as it's all about social networking this is a good thing. It has surprising results.  I just found out my Farmville friend who is trying to catch me has sent me a message; it's not on Facebook so must be a covert message on another social networking site; I'll check later. She didn't do as well as me in her last attempt at co-operative farming; but ended up doing well because all her friends helped. This time her friends are helping me! I think they want to catch up and I'm winning! I am also very generous and give stuff away, samples of wine and stuff.
I have lots of grapes growing now and have planted 50% of the grapes needed for the co-op job. I need to finish it in 2 days and 18 hours but after 14 hours it's half finished. I have two helpers so far and if it looks like I will do it and get a big bonus others may join later. I think I will upgrade the winery and make lots of wine later… I wonder what my friend's message says; she will be shocked to know you need 33,000 XP to go up a level where I am. It cold here, about 3C and she has a cold; so it could be worse in Holland…
Social Networking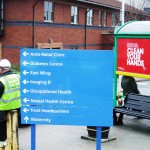 There are a lot of social networking sites and your 'friend' list can go to thousands of people. I know some people with 40,000 'friends'. I prefer quality rather than quantity. I asked my friends to support the charity I wrote for and become a 'friend' of the 'fanpage'; nearly everyone did.
There is something right and something wrong about all these social networking sites. Myspace was the hot property until it was taken over by News International and silly money was thrown at it. People are deserting Myspace now. MyYearbook was good, with games and battles. I was good at battles, but they messed up! They stopped mass communication by groups and this led to spam and groups off-site on Yahoo and third party communication programs. This in turn led to the dreaded captcha! This in turn ruined the site.
Facebook is planning an IPO, they are going public, the guy who started it is going through a bad press stage and gave $100 million to education to make himself look good; it won't work… Bill Gates gave billions to a foundation to improve his image and we still think his is a nerdy prat. There are rumours that LinkedIn could go public with an IPO. I liked Yahoo Answers before they started selling my answers to dodgy forums. I don't think LinkedIn is that stupid, but could learn a little from Yahoo Answers and improve their Q&A. Facebook could have a better page that allows HTML and sort out the privacy problems. Linking Facebook isn't bad, but you put a link on your page and it disappears after a while.
We need graphic links on out profile pages back to our websites and blogs. Autographs on MyYearbook used to be good and allowed HTML; they messed that up too. I liked poker on MYB – it's was easier to play than on Facebook.  VIP status ruined MyYearbook, they got greedy. I think another social network could wipe out Ning, Facebook, Myspace, MyYearbook, Zorpia, Tagged and all the others. They need to take the best features of each and incorporate them into one site and of course hire me as a consultant.
Virals
Virals are jokes and anything that gets emailed around the internet and people do forward them. You can do your own viral with hyper-links back to your website or blog; these are used but not enough. The links give people a choice, so they are like headlines that grab the attention and if it sounds interesting people click the link to your website. Graphic links work really well; that is a graphic with a hyper-link embedded in it.
I just looked at my virals for an example and most are pictures or video but I found one that is text:
An attractive blonde from Cork , Ireland arrived at the casino.. She seemed a little intoxicated and bet twenty-thousand Euros on a single roll of the dice.
She said, 'I hope you don't mind, but I feel much luckier when I'm completely nude'.
With that, she stripped from the neck down, rolled the dice and with an Irish brogue yelled, 'Come on, baby, Mama needs new clothes!'
As the dice came to a stop, she jumped up and down and squealed..'YES! YES! I WON , I WON!'
She hugged each of the dealers and then picked up her winnings and her clothes and quickly departed.
The dealers stared at each other dumbfounded.
Finally, one of them asked, 'What did she roll?'
The other answered,
'I don't know – I thought you were watching.'
MORAL OF THE STORY -
Not all Irish are drunks,
not all blondes are dumb,
but all men…are men
Send that to all your friends with a 'signature' attached linked to your blog or website and they forward it to all their friends; then they forward it to all their friends and it spreads like a virus around the internet; hence the term viral.
Just before I go…
I'm cold, my fingers are cold. Six days to go before the heating season starts. I may start early. I have the gas fire on and it's not helping my fingers to thaw.  My creative bi-polarised persona is going more negative all the time. I have made some tea and turned the gas fire up in an attempt to remedy the situation; but I'm being invaded by flies. A couple of weeks ago it was wasps invading my bedroom, now it's flies in my kitchen. How are they getting in? I think the wasps nested in the ventilator. That reminds me… I know why the coffee smells so strong in the cafe at the hospital. I worked it out. Remember the film the Island? The clones escaped through the ventilation system! My clone is escaping from the basement of the hospital through the  ventilation system; it has to be mine, the others aren't creatively bi-polarised enough. There are three flies on the window now; they are cloning themselves!
I'll be back…
Check out Mike's "Farmville" entry on SHARISAX IS OUT THERE
and his ENTIRE blog-within-a-blog