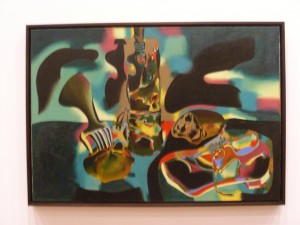 There's nothing like commenting on someone's blog post to get the ball rolling, i.e. building online relationships. As part of re-strategizing my own blogging, I am revisiting my first posts to republish those with content that's as relevant today as it was when I first began.
One of those blog articles answered a student's question "How Do I Build a Blog Audience." After two years, I've learned enough to streamline those posts AND promote them in ways to get more readers and comments. I reposted commenting on other blogs — and then promoted it through social media.
On one LinkedIn  Group Discussion,  "laid off" journalist Ted Schnell shared his process of building blog readership via social media. Read all about it in his Guest Post —
Using social media sites to build a blog audience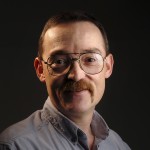 Guest Post by Ted Schnell
I started my blog, Laid off at 51: Seeking joy in change two weeks after my notice. Initially, I promoted it by email blasts to friends, family and former colleagues. The first entry took on a life of its own, generating hundreds of page views in the first couple of weeks.
The three posts I wrote in the last two weeks of December garnered 869 page views, but my traffic dropped to 453 for all of January. I had been following Steve Buttry's blog, The Buttry Diary which offered some very useful suggestions.
So I started promoting it on Twitter, then added Facebook and LinkedIn — now I use Hootsuite to set up all three at once, although I still send out the email blasts. I've seen four months of progressive growth in page views, hitting a high of more than 1,000 for the month of May.
My metrics have shown a shift — initially, most traffic came, unsurprisingly, from email accounts and, as the month of December wound toward an end, from Google. I think as far as Google was concerned, "Laid off at 51" was branded by mid-January.
By February and March, much of my traffic was coming from links via Twitter and from Google searches. Since adding Facebook and LinkedIn to my promotional effort, my metrics show a fluctuation between Facebook and LinkedIn as my top sources, although Twitter sometimes surges high as well. Google searches still draw traffic, but not as much as the early months.
In terms of measuring the success of my blog, I have no basis of comparison. I did not start it with the intent of making money off it, but to work through some of the issues I've faced as a middle-age guy who got the boot in an industry that is languishing. Besides the catharsis, I was hoping perhaps to use it to encourage others in similar straights. I hope the increasing readership reflects that.
In terms of comments, they have been few and far between, although the first post was an exception. Typically, if I comment on a blog — or for that matter, on a discussion board like this, I like to approach it with a well thought-out comment that either offers encouragement or adds to the discussion. I personally feel it serves no useful purpose to jump in with a snide remark or a comment that berates the author for expressing an opinion.
***
Here's the discussion where Ted and I connected:
***
So here are some questions:
1 – Why do people blog, especially if there is no financial payoff?
2 – Do you have some advice for Ted to get more comments on http://tedschnell.blogspot.com/
3 – Do you have a comment strategy for other people's articles?