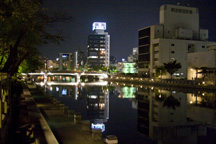 Just in case you are preparing your New Year's Resolutions, you might want to check out predictions and suggestions for 2011 in these Eleven blog posts:
Predictions for small business: paring down to the essential social media platforms based on proven successes and strong metrics; corporate blogging; more cloud computing
2) http://celestinechua.com/blog/healthy-living
Ok, we'll do 45 better living tips as well, beginning with: Drink More Water. That certainly works for me! Oh, yes, and while you're at it, Purge Negativity.
3) http://www.davidhenderson.com/2010/12/24/five-steps-for-organic-social-media-for-2011/
Countless organizations advertise to hire a "social media expert," generally one entry level person to handle all of the company's social media outreach. That's an approach doomed from the start.
4) http://prsay.prsa.org/index.php/2010/12/22/2011-pr-trends
One of the biggest trends for 2011 will be the evolution of location-based apps.
5) http://socialmediatoday.com/joshgordon/253668/content-marketing-lessons-top-10-retweets-2010
Marketing lessons from top 10 retweets: "Each of the top tweets, in their own unique way, captured a universal feeling, moment, idea, or bit of wisdom for many."
6) http://mashable.com/2010/12/24/mobile-predictons-2011
We WILL see a Verizon iPhone and iPads ARE mobile, despite what Mark Zuckerburg thinks.
7) http://googleblog.blogspot.com/2010/12/zeitgeist-2010-how-world-searched.html
Zeitgist 2010: Here's Google's report on most searched for topics: The devastating earthquakes in China, Chile and Haiti as well as the floods in Pakistan and the oil spill in the Gulf of Mexico led to a huge spike in all things charitable.
8] http://lsvp.wordpress.com/2010/12/03/2011-consumer-internet-predictions
Brand advertising starts to move online, boosting premium display, video and social media: The key driver of this renewed confidence from brand advertisers is better measurement of brand metrics that can show the impact of online advertising beyond clickthrough.
9) http://money.cnn.com/galleries/2010/news/companies/1012/gallery.business_dumbest_moments_2010.fortune/index.html
Among the dumbest business decisions of the year: Steve Jobs telling iPhone4 users they were holding the phone wrong.
10) http://mediatransparent.com/2010/12/21/8-major-social-commerce-trends-for-2011
Social commerce will become relevant at a local level when online meets offline, creating virtual town squares where communities of local folk congregate.
11) http://online-social-networking.com/3-key-social-media-and-web-marketing-strategies-for-2011
Facebook says GOODBYE to Open Networking.
What's your Best Guess for 2011? What do you INTEND to make happen?