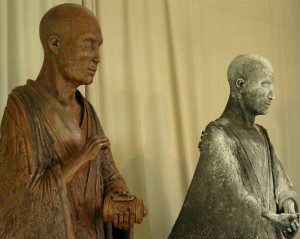 My business communication adventure has veered onto an exciting new HighWay with my introduction and initiation into BNI, the largest business networking organization in the world.
It all started when I read a LinkedIn request for a SOCIAL MEDIA TRAINER to join the 1st Advantage chapter of BNI in Marin County, California. And the rest, as they say, is history . . .
The culture of BNI and other networking/referral organizations resonates with the supportive, personal, collaborative spirit so important to the community-building value of social media activities — it's a natural complement. BNI founder Ivan Misner recognized the importance of "my category" in a recent podcast, which you can hear in its entirety at the end of this post.
Below are highlights from his program, to which I have added bits of commentary [° in green italic]
Social Media Do's and Don'ts: Podcast Highlights
by Ivan Misner
Here are some suggestions on how to use social media effectively.
Here are five common mistakes businesses make on social media:
Spending too much time on sites you enjoy without evaluating their value to you.

Visiting a site for work and getting distracted by interesting posts.

Not recognizing when it's time to delegate certain social media responsibilities.

Not providing consistent fresh content on your blog.

Forgetting that social media is about engaging in a conversation, not about selling.
Brought to you by Ask Ivan Misner.