Summer Social Media University: Are you ready to dive in?
**this month's classes already underway, but email me if you're interested in future classes: sharisax@aol.com
After a year of offering social media classes and consulting sessions to local business friends, I have concluded that "One-Shot" experiences may fire up students, but without scheduled follow-ups, the lessons are soon lost.
This coming month, I'll be offering basic social media training in LinkedIn, Blogging, Facebook, and Twitter for local small business owners AND virtual assistants — check out my previous article "Please Do My Social Media For Me."
Here's the Curriculum: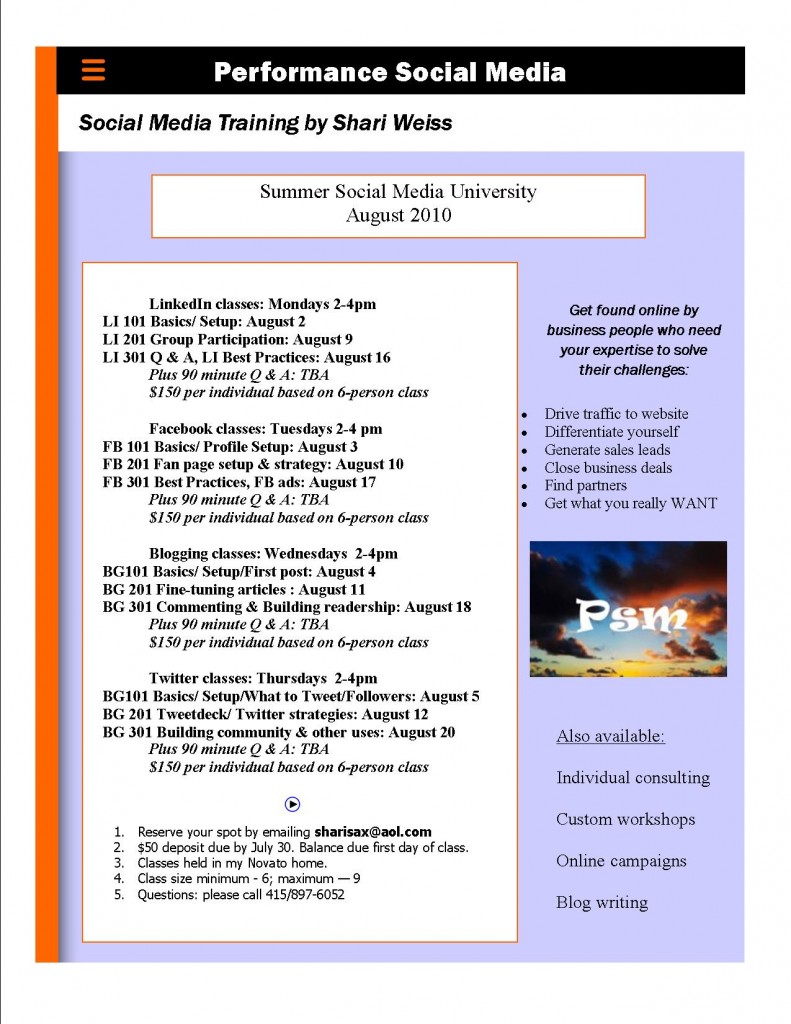 Social Media trainers: What other basic courses would you suggest? Any other tips?