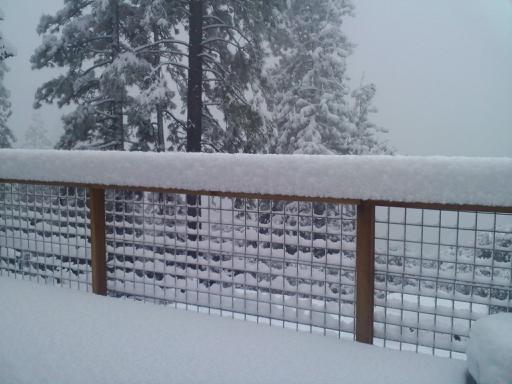 SEO and the "Synergy of Internet Marketing" lead to Ghost-Writing
Actually, it's The Way of the Web: one online interaction . . . leads to a relationship . . . leads to a business opportunity.
I'm not going to "tease" you [or bore you] with all the names and places, but Kerry Zukus and I started to chat online after our speaking gigs for a  national SEO conference were cancelled. The email exchange was fun and we decided to chat on the phone. Kerry was so fascinating I didn't want to hang up.
Kerry Zukus is a GHOST WRITER, and I had to know more about him and how his chosen field figures into my studies of All Things Social Media.
Kerry's debut novel, The Fourth House was a featured selection of The Book of the Month Club®, and he has held the position of Head Writer, General Manager, and Senior Writer, overseeing and editing hundreds of books by other writers — including working  invisibly behind the scenes for years, ghostwriting numerous best-selling books in a wide variety of genres.
He presently has on submission two major co-writing projects: In Search of Heroes — What Really Happened Inside the "Hotel Rwanda" with Edouard Kayihura, and Football Widow, with Kelci Stringer, the widow of NFL Pro Bowl-er Korey Stringer, the first and only NFL player to die on the playing field.
Now here's Kerry:
who could be your "Secret" to getting that book written
"Ghostwriting requires the absence of ego, a kind and empathetic soul, a thespian's ear, a diligent work ethic, a love for loneliness, a sense of humor, a love of all learning, a passing knowledge of everything, patience, loyalty, stability, and a character worthy of trust."
What are the three things you like MOST about ghost writing?
1.  You learn.  Although most clients wish for you to have at least a passing knowledge of their topic, they almost always know more about it than you do.  Thus, it is like taking an intensive college course for free.
"Lifetime learning is cool beans."
2.  You can't beat the hours and the work setting.  If I need a day off, I take it.  If I need to run an errand, I don't have to rearrange the world to do it.  My primary work attire is boxer shorts and nothing more.  I'll bet that freaks you out as you are imagining me at work right now.  I can also use a plethora of obscene hand gestures — and I do — while working with my clients if the spirit moves me, since most of our interactions are via the phone and I don't have any co-workers or supervisors to catch me at it.
3.  While I may be a freelancer, I've found I have a lot more job security than most.  It never amazes me how many people seek this particular and unique service despite the present economy.  Once you're in, you can pretty much take on all the work you can handle.  You may not always get top dollar, but you can at least keep the cash flow going.  Also, if there's any ageism at all, it works in favor of us more "mature" writers.
"Getting older actually means getting more gigs.  Clients don't like noobs and most clients are not kids themselves."
What are your three least favorite things?
Only three?
1.  Being asked the commercial prospects of a book.  An infinitesimal number of books make a ton of money, yet everyone thinks theirs will be the one.  Most times I can tell in the first minute whether a book has a shot at that kind of success and 99% of the time I know within that minute that it won't, but I have to still feign enthusiasm for the client's sake.  This does not mean I mislead.  What I have to do is avoid the subject as much as possible.
The thing is, if having a book make you a millionaire is your goal, you're creating a book for all the wrong reasons.  A book should simply be looked at as part of an overall platform.  Books can make you money, but not if all you do is hire me to write it for you and then you sit with your feet propped up, waiting for the world to bang down your door.
2.  Like most occupations yet perhaps more, a measurable percentage of your clientele is certifiable.  When your client starts telling you about the voices in her head or that her book will change the world — the entire world — you know you're in for a spin.  I usually get those kinds of projects through agencies I am listed with.  The way it usually happens is that I get hired far too easily for far too much money when I am far too desperate for grocery money.  Gotta watch that.
3.  For as much as a ghost must accept anonymity and total absence of creative control, you wouldn't be human if those things didn't bug you at least a little from time to time.  The ones that get me the most are fiction ghostings.  I mean, here are people hiring other people to make up stories for them from whole cloth.  This differs greatly from the subject matter expert who simply doesn't write well or doesn't have the time.
"The aspiring novelist who hires someone else to write his or her novel is nothing more than a fraud trying to impress people.  Hard to not choke on that."
Has social media changed ghost writing in any way?
A little, not a lot.  I think it's made it easier for us all to make connections with one another.  Agencies are finding me more easily; I'm finding them more easily, more clients are finding me directly more easily, and so forth.  The clients are using social media more to market their books, and as that is working, they are coming back more frequently for subsequent books.  Less and less of them are finding themselves in the classic situation of having a book created and then simply ending up with a garage full of unsold books.
How has new technology changed publishing AND ghost writing?
This spins off of the previous question.  Add to that answer the fact that self-publishing has become far easier and more accessible to the masses.  Print-on-Demand (POD) appeals to a lot of people, and e-books are really becoming the rage.  Less and less of the public are buying their books in brick and mortar stores, which only benefits the self-published author.  This affects the ghost, again, by making the creation of a book far more attractive to the potential client, which ups the volume of our business.
What advice do you have for people working with ghost writers?
The advice I have would require an entire separate article, and a good article at that.  I suppose I would begin by saying that one should not shy from using one.  Too may people are afraid to use a ghost and thus never get that book written.  Secondly, get a good experienced one.  Get to know them; don't just sign a contract with a stranger.  This is a very personal and intense relationship.
"We ghosts often refer to ourselves as underpaid shrinks.  We hear it all."
You have to find someone you're that comfortable with.
Bear in mind that, while the ghost will be doing most of the heavy lifting, the client also has responsibilities.  You have to make time to convey to the ghost what you want written.  If you are the world's greatest fly fisherman, you have to tell me all about fly fishing.  You can't expect me to look it all up myself; that would defeat the purpose of your book entirely.
It's supposed to be YOUR book, containing YOUR viewpoints and expertise.  You must make time for this.  You must also make time to review the ghost's work.  If you are sent three chapters to look over and you hold them for six months, you can't complain that the book is taking too long to finish.  The ghost can only work as fast as the client.
Ghosts need not be local to you.  I have never met most of my clients face-to-face, ever.  Yet we do good work together — phone, Skype, whatever.  My last project was for a client in another country who cannot even visit America (it's a long story).
What are the best ways to become a ghost writer?
I have worked as an agency head, matching people with other ghosts.  While most ghosts come from the worlds of journalism or advertising, the single best calling card for a potential ghost is the proven ability to write a full-length book.  I can't tell you how many "ghosts" I hired that I had to fire because they only had experience in what I call "the short form" (e.g., newspapers, magazines, blogs).
"A book is a book is a book.  It is to writing what a marathon is to running."
Some people can do it while others cannot.  Once you've proven you can write a full-length book — and it's best if it's been published, particularly traditionally publishing, for that proves your talent has been "peer reviewed" — getting into ghosting is rather easy.  You can always contact potential clients yourself or start a business; although it is often best to start with one of the many agencies out there.  Prove yourself not only talented but, most importantly, dependable, and you'll flourish.
Got any more questions for Kerry? Or maybe a gig? Or maybe you're  a ghost writer with a different take on things. Let us hear from you.