"PR 2.0: A Promising Future" — Part 4 of Putting the Public BACK in PR is quite an ambitious undertaking

I covered the first section, ch. 15 on Community Managers in an earlier post. And today's article only begins to summarize some of the key points in the three very diverse chapters remaining in Part 4.
You'll find many resources referred to but much deeper explanations are offered in links below, and, of course, the book itself.

Notes from Ch. 16: Socialization of Communication and Service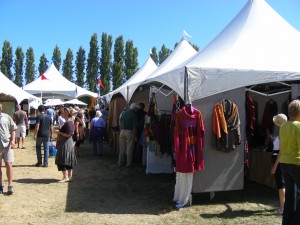 One of the true values of our technological capabilities is an opportunity — and a responsibility — to "become experts in the markets, products, and services we represent."
Do not fear negative comments as they can help organizations improve their processes and offerings.
One goal: pull your company into online conversations to help influencers, customers, and prospects gather the information they need. Also empower people to help one another.
MONITORING TIP —  Use Google Alerts and "search.twitter.com" –You receive email notifications through Google Alerts for key words that you sign up for. If you use a desktop application like Tweetdeck, then you can set up columns to regularly stream mentions of your keyword from search.twitter.com. You could be receiving regular updates about your company, your products, and your competitors.
NING.COM: A new one for me, but I tried it and like it. Here you can set up YOUR OWN social network. For example, in my fledgling social media consulting business, I can offer SM Newbies a "comfortable" place to gather online and ask me and my interns questions about social media in a Newbie forum.
Finding WHICH communities your customers participate in is critical if you want to engage them where they are.
"Feel the pain and deliver the painkiller."
If you are listening to problems, you can address them before your customers go elsewhere for solutions.
REVERSE ENGINEERING [one of my favorite concepts to (a) deliberate over and (b) put to USE
Here is the PPBPR 3-step reverse-engineering model:
Determine Who, Where, How — prospects are communicating.
Listen.
Adapt to their needs.
Notes from Ch 17 – The Rules for Breaking News
Concept of embargo: When PR people distribute news to those who will write about it [e.g., reporters, bloggers], the "embargo" sets a time WHEN the news may be broadcast.
Some bloggers are now saying that . . .
"PR agencies are no longer necessary"
Do you agree? Who does — and why? Who doesn't — and why?
Here's an opinion on the topic from Steve Rubel –  thought leader, lifestreamer, and top PR guy for top international PR firm:
"Does the thrill of the chase make PR obsolete? It's our view that increasingly, bloggers (and maybe journalists too) simply don't want our help. Many bloggers — particularly those who cover tech — love to discover new things and experience them on their own."
Key difference between bloggers and journalists: many bloggers want the news way before the story — because, in many cases,  They are the Innovators and Early Adopters.
One key similarity: RELATIONSHIPS are All Important, no matter the medium or the writer/broadcaster.
Ch 18 – A New guide to metrics
The whole idea behind PR 2.0 is that the Old Ways of PR no longer work with today's audiences OR the people who influence them. Same goes for Old Measurements: Organizations should NOT determine the ROI of their PR campaigns by the number of stories written in newspapers or broadcast on TV.
"PR 2.0 favors engagement more than hits, referrals more than eyeballs, activity more than ad value, sales more than mentions, and market and behavioral influences more than the weight and girth of clip books."
People = Power
Perception = sum of all the conversations on the Social Web
Measuring the frequency and tone of conversations is the new measure of effectiveness, and here are some tracking tools to check out:
Google Alerts [mentioned above]
and a host of social networks from Facebook to YouTube.
Tracking conversations finds you WHAT?
When you listen, you will likely hear seven different types of comments:
Asking for info or help
Answering questions related to your brand
Sharing opinions/observations
Offering suggestions
Expressing dissatisfaction
Promoting competition
Reposting relevant content and market data
"Through proactive and consistent listening, measurement, and refinement, PR will not only justify its role in social marketing, but also more effectively enhance relationships, build trust, cultivate communities, and increase sales . . ."
i.e. INCREASE ROI
What's YOUR TAKE on the new methods and measurements of Public Relations? If you read this post BEFORE Tuesday, Sept 22 at 8pm EDT / 5pm PDT, you can join me and others for the social media book discussion on Tweetchat. Just put in the hashtag #smbookclub and comment OR just observe.
An archive will be available after the discussion, but you can always weigh in with a comment below.
FURTHER READING:
9 steps to conduct online conversations
10 principles for ethical marketing practices